Welcome!
Kiko Claus Event
12/30/2021
Kiko Claus is here, and he needs some help!
Check out our Kiko Claus Event Guide and get yourself some prizes!


-plushies
Server Migration
12/17/2021

noah has completed the move to NPC's new server!

If you'd like to help support the site's server costs, you can do so on
Buy Me a Coffee.
-plushies
Advent Calendar
12/8/2021

It's the Month of Celebrating, which means it's time for the
Advent Calendar!

Make sure you visit every day this month to collect your prizes!
-plushies
Halloween Trick or Treat Guide
11/10/2021

On October 31st a strange wanderer camp appeared in Haunted Woods. A strange Elephante is looking to exchange sweets for prizes!
For more info on where to find candy, check out our guide! (special thanks to urgent!)


-mandanarchi
Goldest Kiko Gift Bag
10/14/2021

To celebrate 300 patrons, noah has released the Goldest Kiko Gift Bag!
For more info and a list of prizes, check out our guide!


-plushies
Newbie & Token Guides
9/19/2021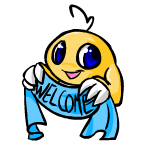 The Newbie Guide has gotten a makeover, and
a Token Guide has been added!


-plushies
Gourmet Guide
9/17/2021

A list of
Gourmet Foods
has been added to the
Guides
section.
-Mousekat
New Shops
9/16/2021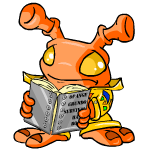 Bernard says *sigh*

The Booktastic Books shop is now open!
-Mousekat
---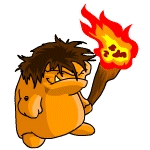 Uggh-Ugga-Ugg!

The Tyrannian Foods shop is now open!
-plushies
---
Information on
Faerie Quests
has been added to the
Guides
page!
If you would like to help us in keeping the guide accurate, please use
this form
to submit quest data.
-Mousekat
Plot Conslusion & New Pet Colors
9/15/2021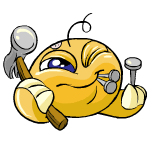 NPC's first plot is coming to an end! Check out the guide for more details. Once we know about any additional prizes, they'll be added here!



To celebrate Draik Day, three new Draik colors were released: Biscuit, Gold and Strawberry!!!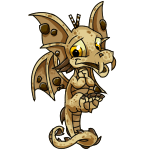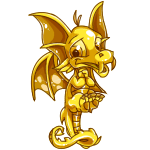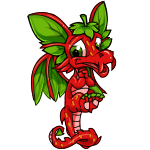 The Maraquan Kiko has also been released!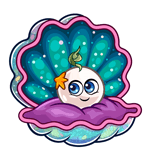 -plushies
Avatars
8/17/2021

Avatars have been released!!
Check the community spreadsheet to see what avatars are confirmed released, or to add an avatar we haven't found yet!


-plushies
Site Plot
7/20/2021
The first Neopets Classic Plot has officially begun!
Check the news to get started, or our step-by-step guide for more details.


-plushies
The Kadoatery
7/3/2021

The Kadoatery is live. Visit
here
.
Refreshes are every 30 minutes, with mini refreshes in between.
-Mousekat
Faerie Quests
7/1/2021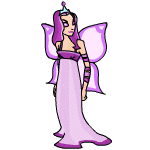 Faerie Quests are now active, they can be recieved through RE's.
For
one week
after this update, you will be able to claim a free quest once a day by visiting the Faerie Quest HQ inside of Faerie City, or by clicking
here
.
-Mousekat
Neopian Neolodge
6/23/2021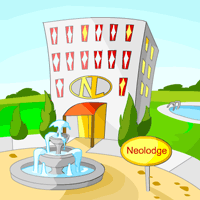 The Neopian Neolodge is open for business!
keep your pets fed all month.
Click
here
to visit.
-Mousekat
We've moved!
6/17/2021

Sorry about the long hiatus!
In order to bring you updates more efficently we have migrated to a new URL
Jellyclassic.net is now Jellyclassic.org
Everything is the same as it was but there are a lot of new things in the works. In the coming weeks I plan to update a few things here such as the Gallery and finding a way to keep the SLM prices more accurate.
I'm also looking for new members to add to the team, so if theres something in particular you'd like to work on please message me at Mousekat#1031 on discord
-Mousekat
Gourmet Foods
5/3/2021
Gourmet Foods have been added to the game! Along with it we have gotten the Super Happy Icy Fun Snow Shop!
We will keep you up to date with a new guide once there is more information so keep an eye out!
-Mousekat
Sign-ups are open!
3/23/2021
Noah has announced on the Discord that sign-ups will be opening again in the form of applications, read the full statement below:
Sign-up Form
"Make sure you use a valid email address. You will only be able to fill it out once so make sure your information is correct!" - Noah
This also means that with official sign-ups opening, the Jellyclassic side account donation program will be coming to a close. One final wave of accounts will be given out before it closes up for good though :). Thank you to everyone who donated!
-Mousekat


So Many Updates!
3/22/2021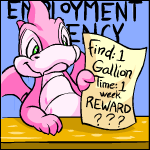 Now you and your neopets can be gainfully employed at the Faerieland Employment Agency! Also the snowager has finally reset his sleep schedule for all your stealing needs. The tombola man has also arrived! (what is he, anyways?). All links have been updated on our
dailies page
.
-Urgent
Bank Account Upgrades
2/26/2021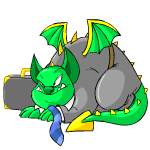 You can now update your bank account! Rake in those sweet, sweet interest NP
at the bank
.
-Urgent
New Layout!
2/24/2021
Jellyclassic has undergone some renovations!
All of the information from the old layout is here and updated,
and there will be even more info to come!
(Keep an eye on the guides section)
I also added an art gallery. It's nothing too fancy but I thought it'd be nice to throw a few drawings on the fridge:)
-Mousekat
Looking for an account?
2/7/21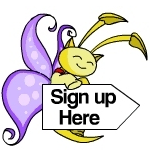 UPDATE - CLOSED
Many people made extra accounts before there was a limit, and Dani has made a Google Form if you are seeking/offering accounts!
Please sign up here.
Note:
This is UNOFFICIAL.
We are not responsible for any of the account usage or swaps, this is a gentlepeople's agreement between two parties with mutual interests.
-Urgent
Regarding the 5 Account Rule
2/7/2021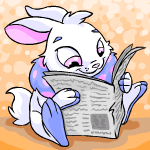 Pending:
you may or may not be allowed more than five accounts.
I am currently trying to figure out what the official rules on that are,
I apologize if this was incorrectly stated before.
-Urgent
NOAH IS BACK!
2/1/2021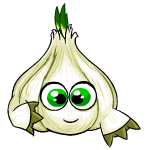 His silence was due to visiting family for the holidays and then his day job falling through - you can read his whole letter to discord/patrons
here!
BANS ARE BEING HANDED OUT.
Cheaters beware! Noah is combing through the logs and now has a #cheater-shame channel on discord.
Sign-ups are now closed. Noah wants to get the site to a more stable state before allowing new accounts. He didn't expect this amount of interest, but thank you for everyone who is here now! Sign-ups will absolutely be open again in the future.
-Urgent
---